Why did the Goddess invent grief? What is its purpose?
Most of us think about this powerful energy, if at all, only in terms of the specific things that trigger it for us. And how to avoid them. But the skies this month are asking us to consider grief in a different way.
The swan song of the Neptune-Chiron conjunction (see November's Skywatch) is conditioning the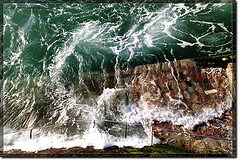 psychic environment right now.… click here to continue reading.