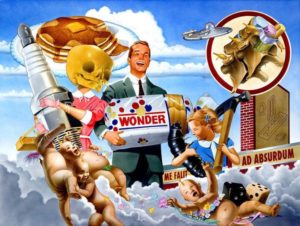 We know that what we see on the news isn't reality.
On some level of awareness, everybody knows that no matter what type of corporate media they're watching —  straight-up propaganda like Fox News, or propaganda-lite like CNN — they're seeing a carefully sanctioned story line.
But this doesn't let us off the hook for what's going on in our world. It doesn't mean we get to stop paying attention.
Is an event meaningless just because we don't believe what the anchorman says it means?… click here to continue reading.