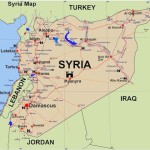 The transits around the Equinox suggested stark raving madness. One by one, quickly moving triggers have been setting off the Cardinal Cross, starting with Mercury's ingress into Libra, which sent the horror in Syria galloping out in front of the world's awareness (see September's blog).
Jupiter's conjunction to the US Cancer planets told us Uncle Sam was going to dive headfirst into the spotlight without a helmet.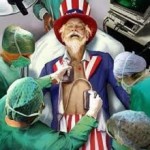 Just before the Equinox, Pluto was exactly at the midpoint of the US Sun-Jupiter by opposition when it stationed at the Full Moon.… click here to continue reading.