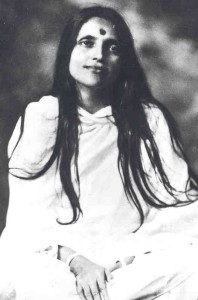 Anandamayi Ma was once asked how someone would know whether to choose the renunciate life. Replied she, "Would one deliberate on whether to flee a massacre?" (1)
We all know what she was talking about. Who among us, if they've been paying attention at all, would not view human existence in the twenty-teens as a massacre?
But this recognition is just the beginning.
Not everyone has the chart of a renunciate (and of those who make that claim, many seem to be motivated not so much by a spiritual quest as by a desire to escape.… click here to continue reading.