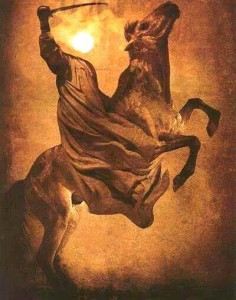 This month is buzzing with the Saturn-Neptune square, a rich and difficult transit. It's vibrating the hinges off of August from beginning to end.
What happens during the next few weeks shouldn't come as a surprise. All year the Sat/Nept conflict has been rattling our windows with its central theme: How to live in a world where realness works in tandem with falsehood. (1)
Each time this transit is triggered, something happens in our lives that's a variation on the theme: that of apparent reality vs.… click here to continue reading.