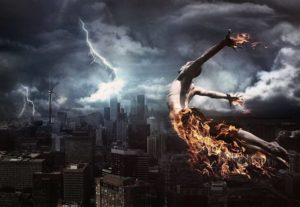 Mars sets off the Cardinal Cross this month, igniting our gnarliest issues. Problems that have been dogging us for years make themselves known, daring us forward.
If we're smart, we'll dive right into them.
"Can you cook and sew, make flowers grow?" (1)
Mars is now in Cancer (6/4-7/20), a moody, close-to-home placement. In this sign the martial impulse is security-conscious and subjective.
Mars is the urge to self-assert; Cancer is the instinct to protect.… click here to continue reading.